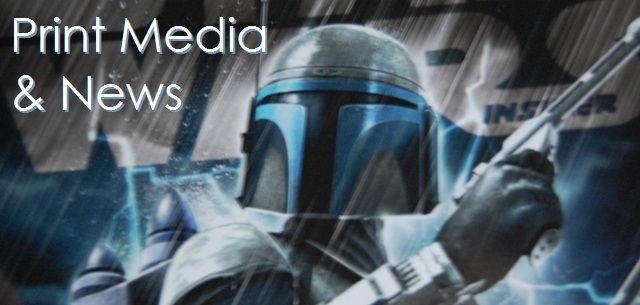 Opening on Oct. 13 at the Orlando Science Center is a new exhibition, "Star Wars: Where Science Meets Imagination." According to the center's literature, this is the first exhibit to feature pieces from all six films.
The 10,000-square foot showcase explores the technologies within the Star Wars universe and their application to real science. It also delves into ongoing research that could make the engines, weapons and robots we see on film into reality.
According to SCOPE magazine, the center also upgraded its digital theater. To celebrate the grand opening, the center will be showing Star Wars: Episode I in 3D. I doubt it's a coincidence this is opening the same time as the exhibition arrives.
However, what makes this most applicable to this blog is the fact that Daniel Logan, who portrayed the young Boba Fett in Attack of the Clones and voices Boba Fett in the animated series, will make an appearance on Oct. 13 and 14.
Logan will perform a Q&A session before breaking out for autograph and photograph opportunities. If you're a Boba Fett fan and live near the Orlando area, this is something you won't want to miss. Admission is $27 for adult non-members, $26 for student non-members and children ages 3-11.
If you are able to attend this event, feel free to share pictures in the comment section below.