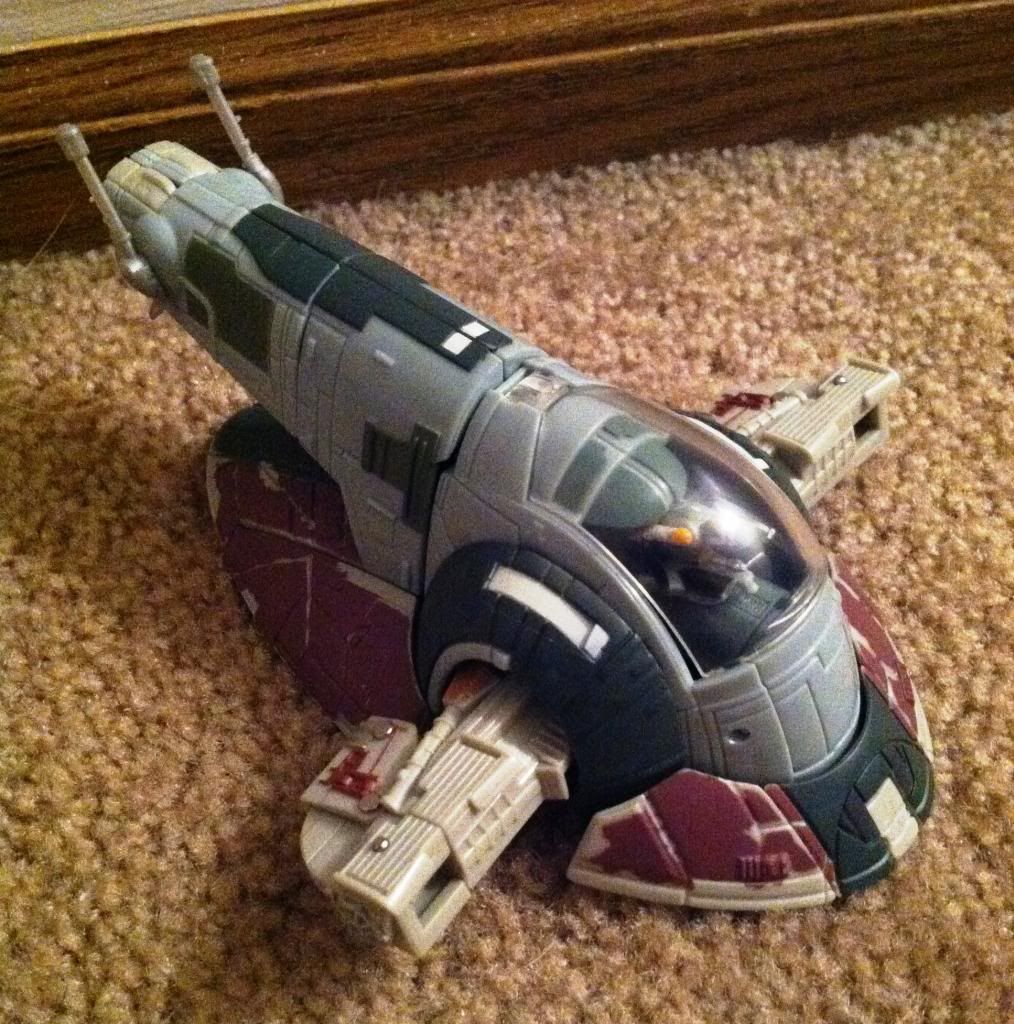 "A bounty hunter never stops for rest, especially while hunting his prize catch. Boba Fett, the galaxy's most notorious bounty hunter, has been tracking Han Solo for months. Using modified armor and new shape-shifting technology, Fett morphs into Slave I mode and flies to Coruscant, where Solo was last spotted."
A mash up of two popular franchises, the Hasbro Star Wars Transformers line is fun and unique. What's brilliant about this toy line is Hasbro's approach to the series, which is really a "What if…?"
Within the universe of this toy line, Star Wars characters have upgraded their spacecraft to transform into giant robotic battle suits that carry their likeness. Hasbro could have simply created this toy line without an explanation, but I like that they created an engaging back story.  
Boba Fett's vehicle comes in two modes – the traditional Slave I, which transforms into a battle suit, features rocket firing action. In its battle suit mode, the cannons of the Slave I double as blasters. The transformation steps are simple to learn and blend beautifully together.
I love how the miniature figurine of Boba Fett can be placed in the cockpit, where he sits and controls the battle suit. While in this mode, the arms have a good range of dexterity, but the legs have a limited allowance in how wide you can stance the figure.
The figure has poor balance due to the design of its legs, though. However, the problems that are common place for Transformers toys cannot detract from this toy's "cool" factor. This mash up allows you to experience the Star Wars Universe in a fresh and new perspective.