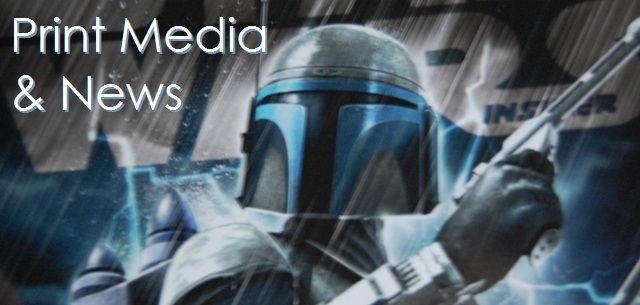 In last month's Star Wars Insider #137, the magazine revealed fans voted Boba Fett as the second best villain for its 2012 awards. As a follow up, in Star Wars Insider #138, staff writers James Burns and Mark Newbold picked actor Jeremy Bulloch's brain about his experiences with fans and the films.
It's a short interview, but produced some interesting trivia about Bulloch, including his favorite Star Wars toy is a metal Boba Fett wind-up he received during a visit to Japan. Bulloch also revealed his first day filming was during the scene on the Death Star, where Darth Vader is briefing the group of bounty hunters about the hunt for Han Solo.
"When Darth Vader says to Boba Fett, 'No disintegrations.' It was my first day on the set and, despite being a calm person, I was quite nervous!"
Bulloch also talks about his first time signing an autograph related to Star Wars in 1983, the strangest place he was recognized and how similar he is to the bounty hunter he played on screen.